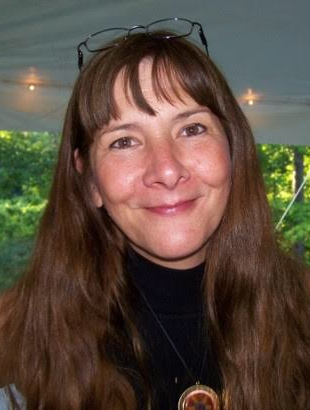 Grace Marie Mercovich
Grace Marie Mercovich, (nee Petzinger) age 63, of Washington, New Jersey, passed peacefully on July 30, 2020, at home surrounded by her family. Born January 27, 1957, in Newark, New Jersey, Grace was the daughter of the late John and Jean Petzinger.
After getting her GED, Grace attended a year of college focused on writing and literature. She spent 35 years working at various positions at TDI and Astrodyne TDI. On June 20, 2009, Grace married her beloved wife, Susan Mercovich. Grace had many achievements including being the author of the book, "Just my Father's Daughter", as well as becoming a graduate of Healer Medical Cannabis Advisor Training. She found enjoyment in writing, painting, music, dancing, gardening, but most of all spending time with her family. She was kind, funny, and had a love of animals. She spent time as a member of Women of ELCA in Spruce Run, NJ.
She had a beautiful bright smile and infectious laugh. Grace was a loving mother, nurturing grandmother, caring and devoted wife, and understanding friend. She was a strong, playful, fun-loving, free spirit who brought joy to all those she met. Her beautiful soul will be missed by those who love her.
Grace will be forever missed by her beloved wife, Susan Mercovich; her son, Jason Albright; daughters, Gracey-Jean Sweedy and Samantha Sweedy; granddaughter, Adeline Sweedy; brother, Stephen Petzinger.
Relatives and friends are invited to gather with the family on Monday August 3, 2020 from 10:00 am until the start of the service at 12:00 pm at the Knoll-DeVoe Funeral Home & Cremation Service 142 West Washington Avenue, Washington NJ 07882. Interment will follow at the Gate of Heaven Cemetery in East Hanover, NJ. We ask everyone that will be attending to please wear a face covering and be mindful of social distancing.
In lieu of flowers and other acts of kindness, donations in Grace's name may be made through IN MEMORY OF for A Helping Wing Parrot Rescue, Blairstown, NJ at https://inmemof.org/grace-marie-mercovich