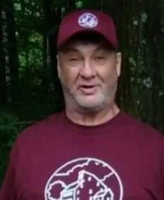 Donald Lee Latourette
Donald Lee Latourette, age 62, of Blairstown, NJ formerly of Washington, NJ died Saturday, August 29, 2020. Donald was born July 4, 1958 in Phillipsburg, NJ. He is the son of Alvah and Carol (Height) Latourette.
A graduate of Warren Hills High School, class of 1976. Donnie enjoyed playing ice hockey, hunting and listening to music.
Along with his parents, Donnie is survived by his brother John Latourette and his wife Ruthann of Phillipsburg; sister, Cathy Devatt of Chester South Carolina and many nieces and nephews.
Donnie was predeceased by his brother Floyd
All service will be held privately at this time.