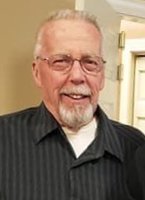 Thomas E Garland
Thomas Edward Garland Sr, age 76, of Oxford, NJ, passed away Sunday, April 4, 2021 at
Brakeley Park Center Phillipsburg NJ. Thomas was born on August 31, 1944 in Newark, NJ to
his loving parents, the late Francis and Edna Earl Garland.
Tom was a long-time resident of Oxford, NJ. He married the love of his life the late Teresa
Garland (Fernandez) on April 23, 1967. Tom loved his country and served bravely and
honorably during the Viet Nam War in the United States Army from 1965 to 1967. He received
the Viet Nam Campaign, Viet Nam Service and National Defense Service medals. In 1973, Tom
along with his brother-in-law the late Tony Fernandez started Layman's Contracting, the family
business of 48 years. One of Tom's proudest moments was when his son Thomas E. Garland Jr
joined him in running the family business until his passing in the year 2000. Tom was a Charter
and Life Member with the Oxford Emergency Squad and volunteered for many years. He was
also a past member of the Oxford Volunteer Fire Department.
Tom loved his children and grandchildren with all his heart. He enjoyed camping and the many
trips he took with his family and friends throughout the years. Tom had many hobbies and
enjoyed being outdoors especially fishing and flying drones. His greatest enjoyment was raising
and racing pigeons. He was a licensed pilot and enjoyed flying Cessna airplanes. He was a
hardworking man a great provider for his family and was always there for them. Tom was a
loving husband, father, grandfather, great-grandfather, brother, brother-in-law and uncle to many
nieces and nephews, as well as "honorary uncle" to many. He will be missed by all who knew
him.
Tom is survived by his loving son, Tony Garland and his wife Marie from Mt. Bethel, Pa and
daughter, Angela Garland and her significant other TJ Hookway of Oxford, NJ; brother Edward
Garland of Washington, NJ, sister Kathy O'Hea of Washington, NJ, daughter-in-law Barbara
Garland of Oxford, NJ and brother-in-law Daniel Wright of Oxford, NJ. He is also survived by
his precious grandchildren, Britney Smith, Bobby Smith, Brandee Garland, TJ Garland, Jimmy
Garland, Jackie Garland, Brianna Garland, Donald Leeper, and Christina Williams; great-
grandchildren, Thomas, Gannon, Dylan, Kara, Alivia, Haleigh, Collin, and Addison and many
nieces, nephews and cousins.
In addition to his parents and wife Teresa, Tom was predeceased by his son, Thomas E. Garland
Jr.; brother John Garland and sister-in-law Bonnie Garland, brother-in-law Charles "Pat" O'Hea,
brother-in-law and sister-in-law Joseph "Pepe" Fernandez and his wife Miriam; brother-in-law and
sister-in-law Antonio "Tony" Fernandez and his wife Bonnie and sister-in-law, Maria "Chrissy"
Wright.
Relatives and friends are invited to attend a visitation with the family on Friday evening April 9,
2021 from 6:00pm to 8:00 pm at the Knoll-DeVoe Funeral Home & Cremation Service, 142
West Washington Avenue, Washington, NJ 07882. A flag presentation ceremony by the United
States Army will take place at 6:30pm honoring Tom for his dedicated service to his country. At
7:30pm members of the Oxford Emergency Squad will have a service to honor Tom for his
dedication and unselfish service with the Squad.
Burial will be private.
In lieu of flowers donations can be made to the Oxford Volunteer Emergency Squad or the
Oxford Volunteer Fire Department.