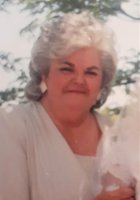 Wendy J. Waterman
Wendy J. (nee Lilli) Waterman, age 72, of Columbia, NJ, passed away Sunday, April 18, 2021. Born February 11, 1949, in Palisades Park, NJ, Wendy was the daughter of the late George J. Lilli and the late Janet K. (nee Johnstone) Lilli.
Wendy was married to the late George R. Waterman who passed on July 24, 2006. Together they raised a daughter, Jamie Waterman. Wendy was a proud mother and loving grandmother. She enjoyed everything about Christmas, also decorating the house full of Santa's and Angels. Wendy was a talented artist. She formally worked as a traffic manager and also a floral designer at Primrose Path and Katarina's Florist.
Wendy was a proud member of the Lady Auxiliary in West Palm Beach, FL as well as a lifetime member of the NJ State Forest Fire Service, Section 6 Division A.
Wendy will be forever missed by her daughter, Jamie Cals and her husband Danny; grandchildren, Chelsea K. C. Cals and her fiancé William R. Smith and Haily C. Cals.
Wendy is predeceased by her beloved husband, George R. Waterman; and parents, George J. Lilli and Janet K. Lilli, sister, Janet K. Hamilton.
Relatives and friends are invited to gather with the family on Thursday, April 22, from 10:00 am until 12:00 pm at Knoll-DeVoe Funeral Home & Cremation Service, 142 West Washington Avenue, Washington NJ 07882. A service of remembrance will start at 12:00 pm at the funeral home. Interment will follow at the Washington Cemetery.
In lieu of flowers, donations in Wendy's name may be made through IN MEMORY OF for her funeral expenses and Diabetes Research at Please Click Here to Donate