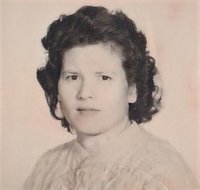 Maria Ferrara
Our beloved mother, Maria (Carbone) Ferrara reached her final sun set on Friday, July 9, 2021, surrounded by family. She was 92 years old.
Born in Palma Campania, Italy on June 10, 1929, to the late Antonio and Rosa (Cosenza) Carbone. She lived most of her life in the United States after migrating to this country in the early 1950's with her Husband and son and later settling in Northwest New Jersey to raise her family.
Maria retired from M&M Mars and later residing in Spring Hill, Florida with her late husband, Domenico. They enjoyed many years of retirement in Florida, later moving back to New Jersey to be close with family.
She was a devoted mother, sister, and wife and the driving force in raising her family of 3 sons. She provided a home full of love and many family holidays and festive occasions for all to enjoy.
Maria is survived by her three sons, Anthony of Hope, NJ, Pasquale and his wife Semanda of Le Raysville, PA, and Neil and his wife Margaret of Washington, NJ.
She is also survived by her sister Teresa Amato along with brothers Domenico Carbone, both of Palma Campania, Italy, Salvatore and Raphael Carbone and their wives, all of Calabria, Italy as well as many loving great-grandchildren, grandchildren, nieces, nephews, cousins, and friends, in America and Italy who will truly miss her. She was preceded in death by her husband, Domenico Ferrara, brother, Pasquale Carbone and daughter-in-law, Andrea (Bucky) Ferrara.
Family and friends may visit with the family on Wednesday, July 14, 2021, between the hours of 4:00 pm to 7:00 pm at Knoll-DeVoe Funeral Home & Cremation Service, 142 West Washington Avenue, Washington NJ 07882.
A Service of Remembrance will be held on Thursday, July 15, 2021 at 11:00 am at the funeral home. Interment will follow at St. Josephs Cemetery, Jackson Valley Road, Washington NJ.
In lieu of flowers, donations may be made to St. Joseph Roman Catholic Church, 200 Carlton Ave, Washington, NJ 07882.