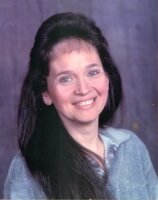 Ellen Cora Settele
On August 18, 2021 Ellen Settele (nee Smith) passed away peacefully at home surrounded by her loving family.
Ellen was born on January 31, 1957 in Somerville, New Jersey to her parents the late Clifford and Martha Smith. She was a graduate of Hunterdon Central Regional High School in 1975 with honors. After some time, Ellen was married and started a family. She had four children whom she cherished over everything; sons Will Mornick, James Mornick, and Charles Mornick and a daughter Tammy Mornick. She loved her family as she loved her God eternally. She worked as a homemaker not only for her family, but for many other families as well. Ellen, always with a smile, referred to her job as being a "Domestic Engineer." On April 1, 2006 Ellen was remarried to the man she loved, Harry Settele.
Ellen knew her way around a kitchen, but what she enjoyed most was the art of baking and decorating cakes. She was also an avid collector of Longaberger baskets. She also became quite the crochet master having made custom blankets and characters for many or her family and friends. Ellen also had an affinity for horses. Throughout her life Ellen was a woman strong in her Christian faith and lived her life to serve the Lord. She was a Church Board Member at Family Life Community Church in Bangor, Pennsylvania and took every opportunity she could to volunteer with the Church. Throughout her life she was a Sunday School Teacher, a Children's Church Leader, Youth Group Leader, Vacation Bible School Volunteer, Church Design Team Leader, and Church Lighting Technician. Ellen also volunteered for the HUB Community Center and with various fundraising events for Kaleidoscope of Hope.
Ellen is predeceased by her parents Clifford and Martha Smith.
Ellen will be forever missed by her husband Harry Settele, son Will Mornick, daughter Tammy Mornick, son James Mornick and his wife Lauren, son Charles Mornick, brother Harry Smith and brother Joe Laut. She also leaves behind many cousins, nieces, nephews, and grandchildren.
A Gathering of Family and Friends will occur on Sunday August 22, 2021 from 2:00 PM until 5:00 PM at Knoll-DeVoe Funeral Home & Cremation Service, 142 West Washington Avenue, Washington NJ 07882. The family will also greet family and friends on Monday August 23, 2021 from 11:00 AM until 1:00 PM at Family Life Community Church, 1115 Richmond Road, Bangor, Pennsylvania 18013. A spiritual celebration of Ellen's life will be held at 1:00 pm on Monday at the church with Pastor Jerry Scott officiating. Interment will follow the church service at Montana Cemetery Demeter Road, Harmony NJ.
In lieu of flowers donations in Ellen's memory, can be made to Family Life Community Church, 1115 Richmond Road, Bangor, Pennsylvania 18013.