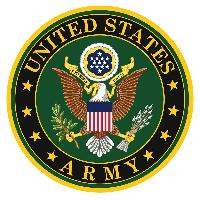 Donald J Deitman
Donald J. Deitman of Oxford, New Jersey tragically passed away on August 22, 2021 at St. Luke's Fountain Hill Hospital.
Donald was born August 4, 1942 in Indiana, Pennsylvania to parents John and Avanelle Deitman. Donald was raised in the small town of Cookport, Pennsylvania where he attended a two-room schoolhouse until high school. Donald graduated from Purchase Line High School in 1960. Following graduation Donald married his wife of 61 years Barbara Deitman (nee McMillen) and enlisted in the Army. He served for four years, one of which was at the NATO base in Naples, Italy. Upon his discharge, Donald and Barbara started a family and had two wonderful children, a son William and a daughter Kelly. They lived in Manville, New Jersey for ten years, during which time Donald earned a bachelor's degree from Rutgers University, an accomplishment Donald of which he was proud. Eventually Donald and family settled down in the quiet town of Oxford, New Jersey in 1972 where he resided until his passing.
Throughout his life Donald had worked for Johns Manville, Ortho Pharmaceutical, Johnson and Johnson, and finally as a CFO for Flemington Pharmaceuticals. Donald worked hard to support the most important thing in his world, his family. Donald traveled for work and at times overseas, so when he was home, he enjoyed his time with his wife and children. He was also a gun enthusiast and enjoyed a day at the range or a weekend at a hunting cabin with his son and friends. He also went deep sea fishing, which gave him a lot of pleasure. Donald was also a member of the Belvidere VFW.
Donald is survived by his Wife Barbara Deitman (nee McMillen), Son William A. Deitman and his wife Lucinda of La Grange, Georgia, Daughter Kelly C. Deitman and her wife Jeanette Rummel of Platteville, Colorado, Barbara's step mother Mildred Girdner and her husband Leon Girdner, Brother-in-law Carl E. Brocious, Nephew Edward Brocious and his wife Tina, Nephew Eric Brocious and his wife Michele, Nephew David Brocious and his wife Marcie, Sister-in-law Janice Deitman, Nephew Christopher Deitman, Niece Beth Landini, Step-Grandchildren Jessica and Matthew Kolba, and Step-Great-Grandchildren Lara-Anne Kolba and Alyson West.
Donald is predeceased by his Brother John Eugene Deitman, his Sister Susan Ruth Deitman and sister-in-law Sandra Brocious and also Nephew Thomas Brocious.
Friends and relatives may gather withe family on Thursday, August 26th from 4:00 pm until 6:00 pm at Knoll-DeVoe Funeral Home & Cremation Service, 142 West Washington Avenue, Washington NJ, 07882. A service of remembrance, with US Army Honors, will be held at 6:00 pm after the visitation at the funeral home. Cremation will follow privately.