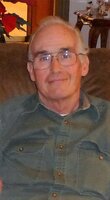 Raymond Francis Gaffney
Raymond F. Gaffney, of Washington, New Jersey unexpectedly passed away at his home on January 10, 2022, at the age of 79. Raymond was born on August 28th, 1942, to parents Raymond and Shirley Gaffney in Newark, New Jersey. Raymond grew up in Newark and when he turned 18, he enlisted in the Navy. After serving his country Raymond came home to marry his sweetheart Catherine Gaffney (nee Reif). Together they raised two loving children Shawn and Dawn. Before retiring Raymond worked as a warehouseman/driver for both Pabst Blue Ribbon Brewing Company and most recently Anheuser-Busch.

Raymond grew up fast at a young age after his father passed and had a work ethic like none other. He worked hard so that he and his family could live comfortably and never want for anything. Raymond loved his kids and supported them in whatever they did, be it taking Dawn to horseback riding competitions or watching Shawn play football or baseball. Raymond passed his love of football and the New York Giants to his son. When the kids were younger, they used to vacation at many different lakes during the summers throughout New Jersey. The kid's friends were also invited to come along and of course Raymond treated them like family. Raymond was a giving hard-working man and the things he cherished most in his life were his wife, kids, and his granddaughter whom he adored.

Raymond will be forever missed by his loving wife of 55 years Catherine Gaffney (nee Reif), son Shawn Gaffney, daughter Dawn Gaffney, and his granddaughter Ashley Gaffney.
Cremation services are being held privately under the care of Knoll-DeVoe Funeral Home & Cremation Service, Washington, NJ.