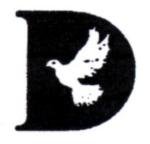 Obituary of Grace Dougherty
Grace Clain Dougherty, 84 of Washington passed away on Saturday, December 11, 2010 at Warren Hospital, Phillipsburg, New Jersey.
Grace was born on August 29, 1926 in Allendale, New Jersey. Mrs. Dougherty raised her family and lived in Mansfield Township and Washington for the last 40 years. Mrs. Dougherty was the daughter of the late Mr. and Mrs. Jonus and Anna (neeAhlstrom) Clain.
Mrs. Dougherty was a graduate of Furman University, Coulnmbia, South Carolina with a Bachelor's of science in Biology and Chemistry. She also was a graduate of Columbia Presbyterian School of Nursing, New York City with a Bachelor's in Nursing. Mrs. Dougherty was a parishoner of St. Joesph's Catholic Church where she assisted with the "Outreach Ministry." Grace was a member of Columbia Presbyterian Nursing Alumni Association.
Mrs. Dougherty was a registered nurse at Hunterdon Developmental Center, Clinton, New Jersey retiring in 1992.
Mrs. Dougherty is predeased by her husband, William. She is survived by her 2 sons; Kevin and his wife Debbie of Rutland, VT and Michael and his wife Jessica of Jersey City, NJ. A sister, Ester Spear of Brandon, FL and four grandchildren; Jenny, Matthew, Phoneix, and Kyle. Predeceased by one son, Brian. A memorial mass will be held on Thursday, December 16, 2010 at 10:00 A.M. at St. Joesph's Roman Catholic Church, Washington, NJ. An inurnment will follow service at St. Joseph's Cemetery, Washington, New Jersey. In lieu of flowers, donations may be sent to Compassionate Care Hospice, 532 Lafayette Road, Sparta, NJ 07871. Online condolences may be expressed at www.devoefuneral.com.
Share Your Memory of
Grace