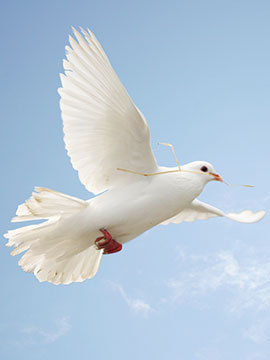 Obituary of Cyril Morgan
Cyril S. Morgan, age 95, formerly of Franklin Township, died Wednesday, October 7, 2009 at Warren Hospital of Phillipsburg, NJ.
Mr. Morgan was born May 23, 1914 in Thomastown, Wales a son of the late David Stewart and the late Mary Ellen (Lewis) Morgan. He was predeceased by his wife, Lila Doland in 2006.
He was employed by the Franklin Township Road Department from 1962 – 1978, being promoted as Foreman from 1972 until his retirement in 1978. Previously he was self employed as a Dairy Farmer from 1946 – 1962.
Cyril was a member of Broadway United Methodist Church, Broadway, for 70 plus years and a layman for 22 years of that time, and a 50 year member of the Warren Grange. He was a Franklin Township Committeeman from 1951-1956, a member of the Franklin Township School Board from 1948-1951 and Founder and Chairman of the Franklin Senior Citizen Center.
He is survived by four daughters: Jean Smith and her husband Jack of Washington Township, NJ, Nancy Witner and her husband Joe of Franklin Township, NJ, Mary Bowen and her husband Jim of Athens, OH and Linda Feltovic and her husband John of Franklin Township, NJ NJ; eight grandchildren and twelve great grandchildren.
In addition to his wife, Lila and his parents, Cyril is predeceased by his five brothers, Selwyn, Dewey, Glynn, Howell and Brynmore, and three sisters, Ethel Roberts, Eva Roberts and Doris Sutton.
A funeral service will be held on Saturday at 11:00 am at the Broadway United Methodist Church, 2233 Route 57, Broadway, NJ. Friends may call on the family on Saturday from 9:30 – 10:30 at the church. Burial will immediately follow the service in Montana Cemetery, Harmony Twp., NJ. Arrangements are under the direction of DeVoe Funeral Service, Inc., 136W. Washington Ave., Washington, NJ 07882.
In lieu of flowers the family requests donations be made to the church.
Online condolences may be made at www.devoefuneral.com
Share Your Memory of
Cyril