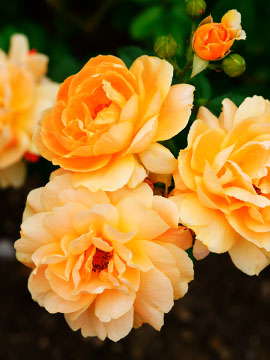 Obituary of Lori Backer
Lori A. Backer, 50 of Weatherly, PA passed away on Wednesday, October 5, 2011 at Gnaden Huetten Memorial Hospital, Lehighton, PA.
Lori was born June 21, 1961 in Phillipsburg, NJ. She was the daughter of Mr. and Mrs. Harry and Marilyn ( nee Cregar) Backer.
Lori grew up in Hampton, NJ and was a graduate of North Hunterdon High School in 1979. She was a member of Future Farmers of America.
She was an equistran rider and loved horses and all animals. She was a member of the Musconetcong Valley Presbyterian Church, Hampton, NJ.
In addition to her parents, she is survived by two sons; Kevin and Cory Backer of Palm Bay, FL, a brother; Scott Backer and wife Kim of Nazareth, PA, and two nephews; Derrick and Owen; and her best friend and guardian angel, Sherry (Betsock) Parsons and Sherry's two daughters Anika and Leah all of Weatherly, PA.
Lori will be lovingly remembered and greatly missed by her family, caregivers and many friends.
A memorial service will be held on Saturday, October 15, 2011 at 11:00 AM at the Musconetcong Valley Presbyterian Church, Valley Road, Hampton, NJ. In lieu of flowers, memorial contributions in Lori's memory may be made to The Musconetcong Valley Presbyterian Church, PO Box 161, Hampton, NJ 08827. The DeVoe Funeral Service, Inc. has been entrusted with her arrangements.Online condolences at www.devoefuneral.com
Share Your Memory of
Lori