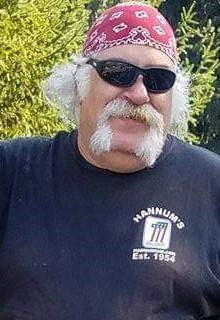 Obituary of Gaetano Treppiccione
Gaetano Paul Treppiccione Jr., fondly known as "Guy", age 55, of Washington, New Jersey, passed away on Wednesday, May 13, 2020. Born July 15, 1964, in Morristown, NJ, Guy was the son of the late Gaetano Treppiccione and Mary (Dochak) Treppicione.

Known for his kind and humble nature, Guy was always a loyal friend. He had a love for life and was always able to bring a smile to those that knew him. Guy was raised in Basking Ridge, NJ, and was a 1982 graduate of Ridge High School. He was an avid Grateful Dead fan and had even gone on tour with the band in his younger years. Guy worked on the tv series, "This Old House", as a gaffer for several years. His most recent occupation was working for Aion Management in Philadelphia.

In his downtime, Guy spent countless hours relaxing while riding his motorcycle. He especially enjoyed riding his motorcycle with his friends in the veteran motorcycle club, "Rolling Thunder". Guy was a member of the Somerset County Elks club as well.

Guy will forever be missed by his Sister, Mariann Calvin and her husband Vance; nephews, Tony Treppiccione, Michael Treppiccione, Shane Calvin, and Jason Bloom and his wife Jenna; nieces, Michelle Calvin and Mary Denise Yates; great-nieces, Lydia and Sadie.

Guy is predeceased by his brother, Robert Paul Treppiccione.
All services will be held privately at this time.
Share Your Memory of
Gaetano