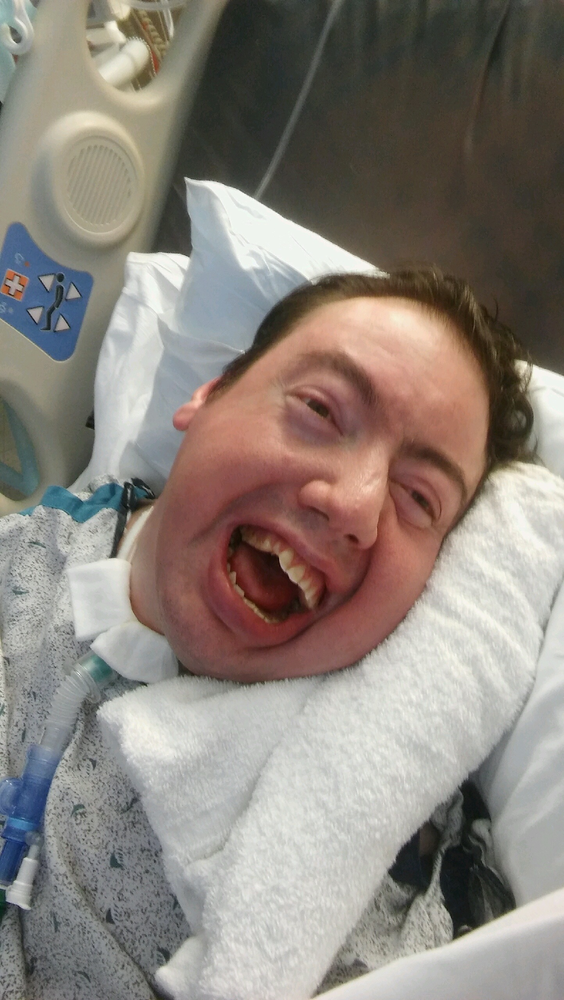 Obituary of Brian Keith Muse
Brian Keith Muse, age 46, died peacefully on Monday May 25, 2020 at Hunterdon Medical Center, Flemington, NJ. He was born in Houston, Texas on December 8, 1973 to his loving parents Mary Liller and Donald Wayne Muse. Brian has been a resident of Hunterdon Developmental Center, Clinton, NJ for the past 29 years. Brian was dearly loved by his family and everyone he touched. He was a happy young man and had a smile that would light up a room. He lived his life fully. Brian was a devout Elvis fan, had all of his CD's and loved attending Elvis impersonation shows. He dressed on Halloween in Elvis' costume. He loved to travel with family and delighted in trips to the Statue of Liberty, Aqua Marina Springs, the Alamo as well as riding the roller coaster at Great Adventure, trail hiking, exploring caves and camping. Brian was a loving son, brother, uncle and friend. He will be missed by everyone he came in contact with during his life.
Brian is survived by his mother, Mary Liller (Glen Gardner, NJ), father, Donald Wayne Muse (Arizona) step father of 38 years, Roy E. Liller (Glen Gardner NJ), step mother Diane Muse (Arizona) his three sisters, Redonia Adamek (husband George) Ridley Park, Pa, Kathryn Davenport (husband Scott) Mineola, Texas, Alicia Schrage (husband Mike) Aviston, Illinois. He was also survived by his loving nieces and nephews, Heather, Mikaila, Victoria, Lydia, Wesley, Joshua, Jacob, Ashley, Zackary, Trevor and Thomas.
Services will be private under the direction of the Knoll-Devoe Funeral Home 142 West Washington Avenue Washington NJ 07882. A private burial will take place at the Musconectcong Valley Cemetery located in Hampton NJ.
In lieu of flowers memorial contributions may be made in Brian's name to the Deaf Ministry or ABLE Ministries. ABLE Ministries helps support Parents with Special Needs children. 100% of contributions will go to the Ministry of your choice. Mail all contributions to: Calvary Tabernacle UPC, P.O Box 206 Wrightstown, NJ 08562.
Share Your Memory of
Brian